4 tips you should know when buying mobile crusher
The mobile crusher is favored and has occupied a large market sharein the crushing field because of its flexibility,high automation and littlesite impact. However, the high price makes customers very cautious when buying mobile crusher. What do we need to pay attention to when buying mobile crusher? fote machinery sales manager has summarized the following 4 tips: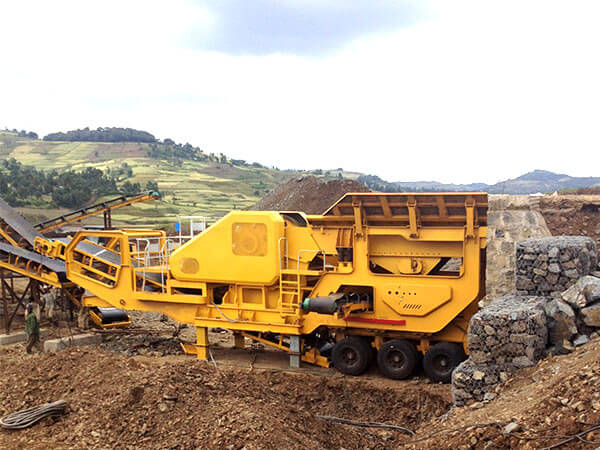 1. The flexibility and reliability of equipment. When we are ready to purchase mobile crusher, we should fully consider site and flexibility of equipment itself. Then we further choose that we need crawler-type mobile crusher or wheel-type mobile crusher. The reliability refers that we need to consider operation situation of mobile crusher and its length of service life.
2.Investment funds. As mobile crusher is very expensive, we should not only consider equipment performance, but also take full account of investment fund, so as to bring customer greater economic benefits.
3.Power and power consumption. Power and power consumption is also a big expense in the operation and maintenance of mobile crusher. We should take over all consideration according to our own demands for production capacity, the power of the equipment itself and the amount of power consumption when buying mobile crusher.
4.Environmental Performance. At present, each country attaches great importance to environmental protection, and when we let the mobile crusher bring benefits, we should also consider whether it has destroyed the environment and responds to government policies.
For the equipment itself, it is necessary to consider whether there is dust pollution, whether there is dust removal system and so on.