New dry-process cement plant is composed of raw materials crushing equipment, grinding equipment, cement grinding equipment, cement rotary kiln and other equipment. Cement production line mainly includes process of crushing and pre-blending, raw material preparation, preheating and pre-calcining, cement clinker burning, cement powder packaging. Fote cement equipment is characterized by large capacity, high degree of automation, high quality, low energy consumption, low emissions, etc.
Working site of cement mill
New dry-process cement plant includes equipment as crusher machine, raw materials mill, cement mill, cement rotary kiln, cyclone Preheat device and cooling machine, and cement rotary kiln is main equipment for roasting cement clinker. Cement rotary kiln has advantages of simple structure, reliable running, easy to control production process, etc.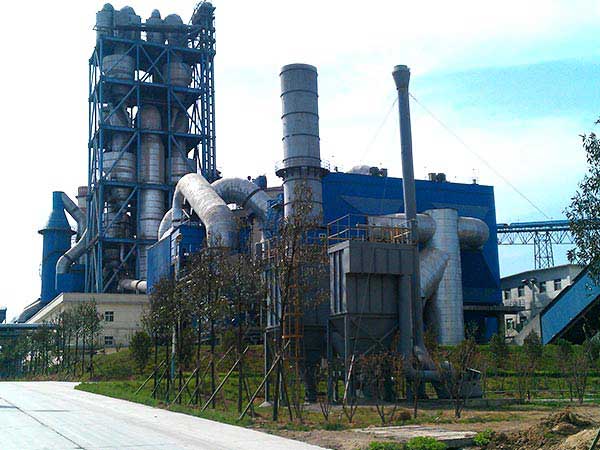 Cement production line generally can be divided into raw preparation, clinker roasting and cement grinding, and Fote cement plant is high-efficient and energy-saving. Fote new dry cement production technology has been promoted and used in many countries, and it always features a large capacity, high degree of automation, high efficiency, low energy consumption and less pollution.