General Introduction
High pressure grinding mill has high-pressure springs inside, which can improve the grinding powder to 1.2 times higher. If roller ring is worn out, we can adjust the length of springs to keep the grinding pressure.
Main Equipment of Grinding Plant
High pressure grinding mill is made up of dynamo, air blower, super-fine analyzer, powder collector, bag dust collector and wind pipe, etc. According to your demands, we can equip the high pressure grinding mill with bucket elevator, storage bin, electrical cabinet, electro-vibrating feeder and jaw crusher machine, etc.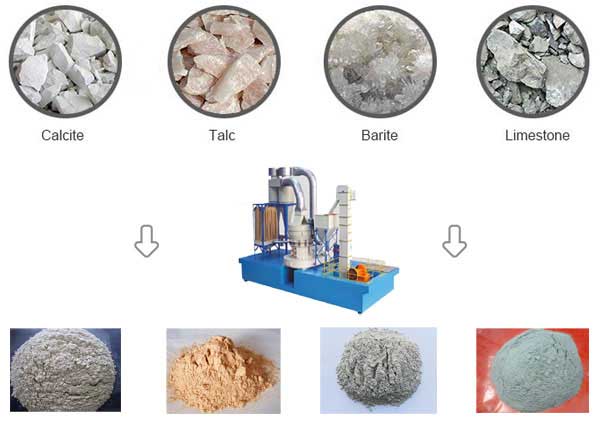 Raw materials before being ground and after being ground
Main features
1: Under the same power, its output is 20% to 30% higher than others
2: Ores with Moh's hardness smaller than 9.3 are also available
3: Large feeding size, finished powders have average size smaller than 6.5um
4: Centralized-control power system, convenient maintenance, no special human care
5: Good-sealing grinding devices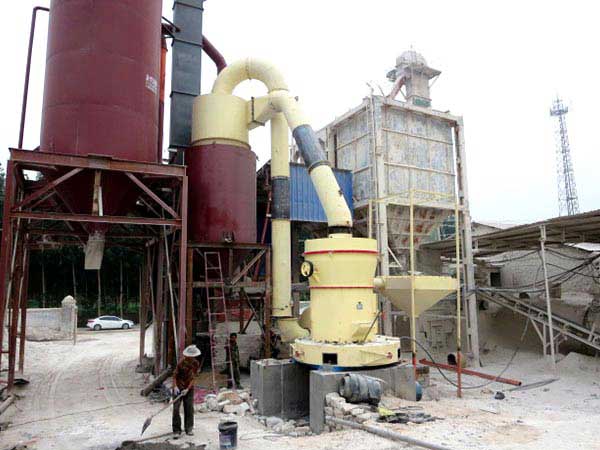 Working site of high pressure grinding mill