Stone crushing plant mainly consists of vibrating feeder, jaw Crusher, impact crusher, vibrating screen, belt conveyor, centralized electronic control components, and the designed production capacity is 50-800t/h. In order to meet needs of different customers, cone crusher and dust removal equipment can also be equipped for rock crushing plant.
Video of stone crushing plant
Advantages of Fote stone crushing plant
1. Fote stone crushing plant has advantages of high degree of automation, high crushing ratio, high efficiency, large capacity, cube-shaped finished products, low content of needle and plate, no cracks, high intensity.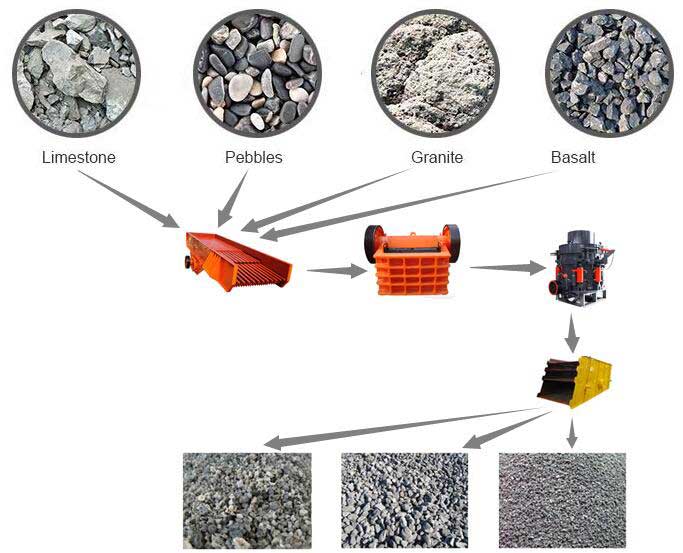 Flow chart of stone crushing line
Large stone be sent into jaw crusher for primary crushing, then crushed stone be sent into cone crusher for further crushing,finally, crushed stone will be screened into finished product with different fineness by vibrating screen.
2. Fote stone crushing line is easy to maintain, and its wearing parts are made of currently newest high-strength wear-resistant materials, with low loss and long service life, can bring considerable economic benefits to customers.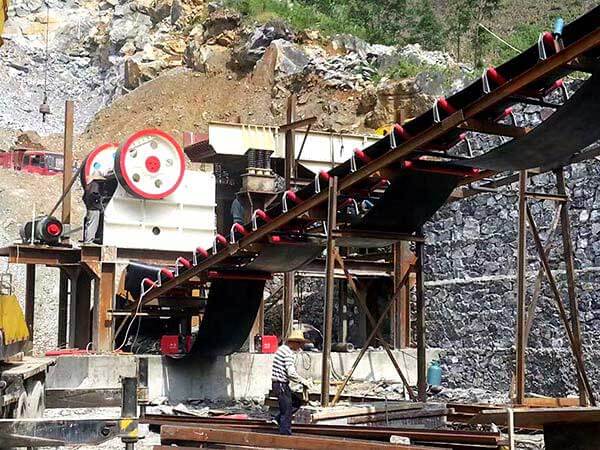 Installation site of Fote stone crushing plant
3. Fote rock crushing plant has successfully applied to crushing and processing limestone, basalt stone, granite, cobblestone, etc. and can provide qualified aggregate for highway, railway, water conservancy, concrete batching plant and other industries.