Shaking table is a kind of ore separating machines, mainly for separating ores like tin, tungsten, gold, silver, lead, zinc, tantalum, niobium, iron, manganese, titanium and coal, etc.
Remarkable features of gold shaking table
1: high concentration ratio, high separating efficiency, easy operation
2: capable of separating concentrates from tailings for only once
3: low energy consumption, no drug used
4: high cost performance, rapid capital return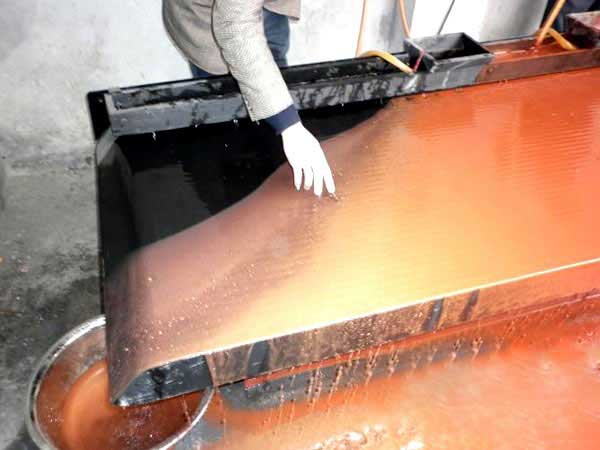 Gold ore beneficiation site with shaking table
Working principle of gold shaker table
Shaking table is actually an inclined bed or plane. Under the repeated movement of mechanical plane and water flow, ore particles are gradually loosened and finally separated out according to the density.