Introduction to single-cylinder cone crusher:
The Single-Cylinder Cone Crusher is widely used for medium, fine and superfine crushing operation of mine, aggregate, metal ores, limestone, granite, basalt, river gravel, construction waste, steel slag, cement raw material, ceramic raw materials.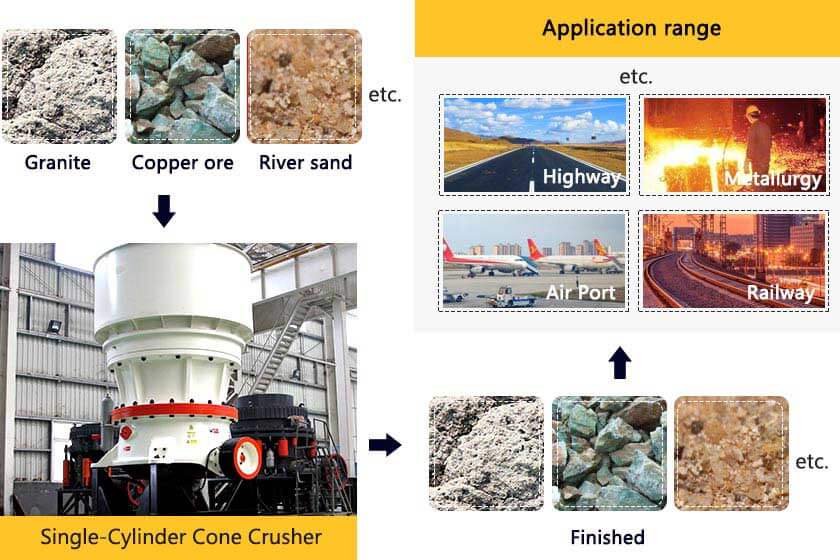 Characteristics of single-cylinder cone crusher :
1.Wide application range; high crushing efficiency, large production capacity.
2.Suitable product particle size
3.High automation degree; easy operation and maintenance; low production cost.
4.Long service life.
5.Simple and compact structure; easy maintenance.