Generation Introduction
Mobile crusher is a kind of vehicle which integrates feeding, crushing, conveying, screening, etc. FTM mobile crushers whch are developed with world advanced technology, can realize full automatic production in customer site and convenient site transfer, which is highly efficient and labor cost-saving.
FTM produces wheeled type and crawler type mobile crushers of different configurations.
Working Video Of Fote Mobile Crusher
FTM can produce any standard and non-standard configurations according to customer requirement.
Performance of rubber-tyred portable crusher
1: no need to build steel frame and foundation, time saving
2: direct arrival to working site, no need to be transported
3: little demand toward working site, suitable to deal building wastes
4: good mobility, flexible assembly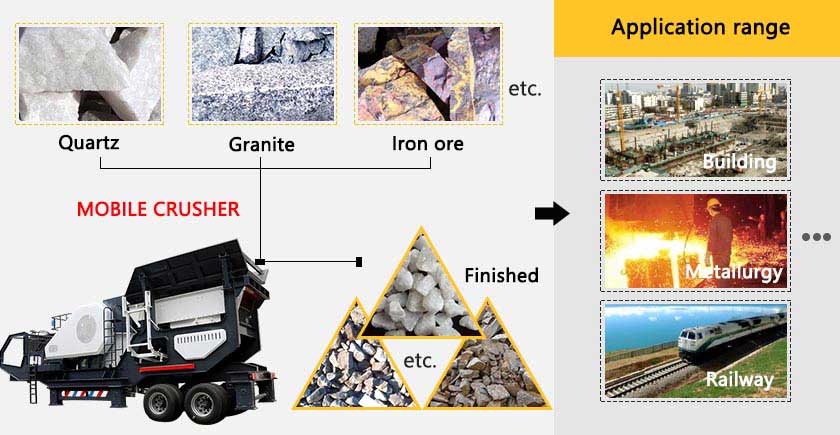 Stone before being crushed and after being crushed by Fote mobile crusher
Crawler mobile crusher
For the crawler mobile crusher, its chassis is in the structure of all-rigid hull and very powerful, so it is capable to process materials in mountain land or wet land.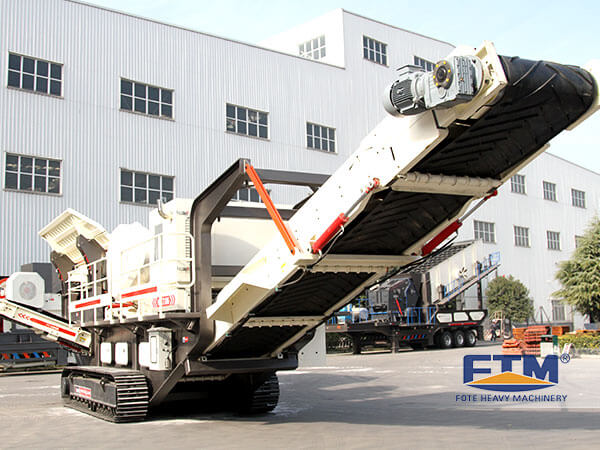 The portable stone crusher, which integrates the feeding work, crushing work and conveying work together, can crush rocks, make aggregates and realize the open mining. To form a mobile crushing plant and finish many works at the same time, Fote mobile stone crusher can be equipped with many machines inside.
Advantages of crawler mobile crusher
1: direct arrival to working site
2: no need to be transported, no damage to road, a lot of cost for foundation construction and relocation can be saved
3: capable of meeting the demands of mining, hydropower station and coal mine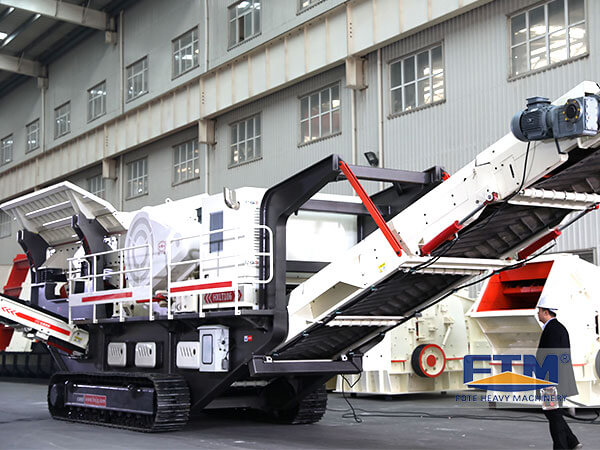 Fote rubber-tyred mobile stone crusher is mainly used in middle-size or small-sized mines; while Fote crawler mobile crusher plant is generally used for large-sized crushing lines.
Fote dedicates to offering you the best service. We can design the special plan for you according to your demands. Welcome your message on our website! Then, our sales man will contact with you as soon as possible!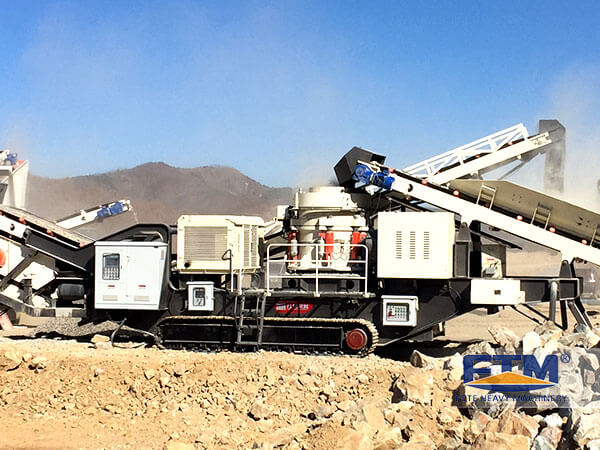 Installation site of Fote mobile crusher