General introduction to spiral classifier
Spiral classifier, as one of the important machines for ore separating, consists of transmission, spiral, groove, elevator, bearing bush and ore discharging valve. According to the principle that solid particles have different weights and speeds to precipitate in liquid, spiral classifier is produced and used for mechanical classifying.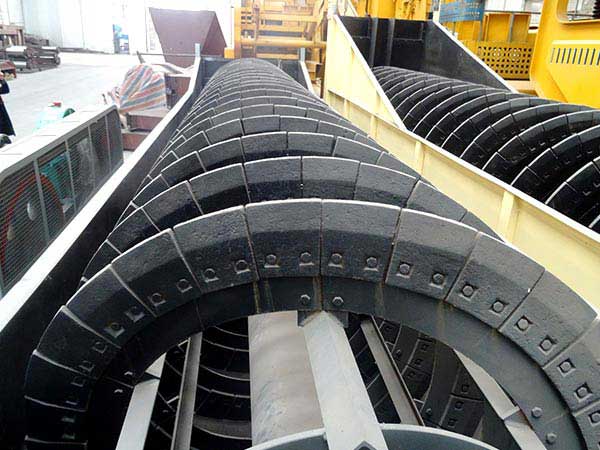 Detailed part of Fote spiral classifier
Detailed application of spiral classifier
1: Shunting ore sands with ball mill in ore separating plant
2: Separating the out-of-standard stone powder from dry artificial sand
3. Grading the ore sand and fine mud in gravity mill
4. Classifying the pulp during ore separating process
5. Removing mud and water in ore washing process
In total, spiral classifier enjoys the features of simple structure, reliable performance and convenient operation.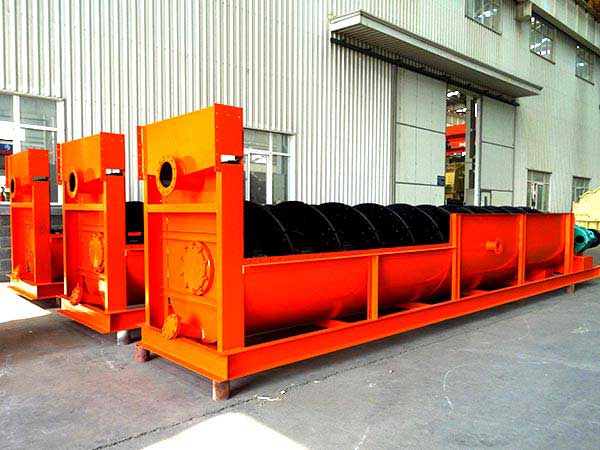 Fote spiral classifiers for shipping
Spiral sand washer
As a kind of sand washer, screw washing machine can clean and screen sand materials. Spirals inside can agitate the sand materials and make mud mix with water. The mix flows out from upper part. While, the sand materials are gradually screened by spiral device and discharged out from mouth.
Spiral sand washer is suitable for washing, classifying and dedusting materials in industries of metallurgy, building material and hydropower, especially for building sand and road gravels. The spiral sand washer enjoys features of good sealing performance, enclosed transmission, adjustable weir plate, high working efficiency, good dehydrating and long service life, etc.