Sand making plant is a kind of special equipment for producing building sand and stone. Fote new sand production line can save energy about 50% to 60% than traditional sand making line. Fote sand and gravel production line is widely used in stone factory, mine, metallurgy, building material, highway and railway, water conservancy, etc. Production capacity of Fote snad making plant is 50-500t/h, and size of finished product can be combined and graded based on the users' requirements.
Working site of sand making plant
Performance advantages of Fote sand making plant
1. More convenient way to maintain the operation, maintenance is simple compared to old sand production line, and wearable parts are made of current domestic high-strength wear-resistant materials, with long service life.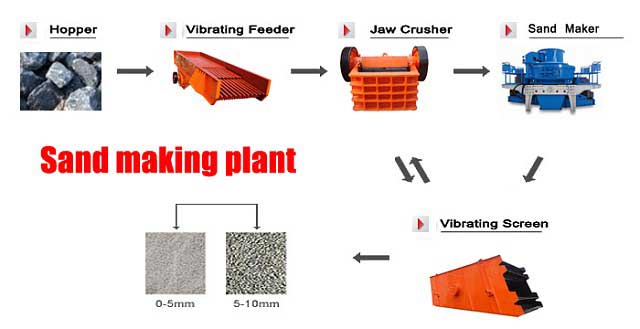 Process flow diagram of artificial sand production line
2. Fully automated operation process, higher production efficiency, optimized work efficiency, large processing capacity, and finished peoducts are cube-like and no cracks, with high pressure intensity.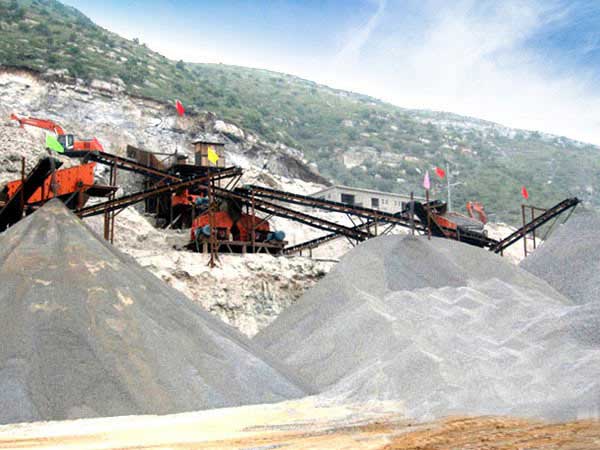 Artificial sand production line, finished sand
3. Fote new sand making plant line can be widely used for cruhsing and processing of limestone, basalt stone, granite, pebbles and other rocks, to provide qualified material for highways, railways, water conservancy, concrete mixing stations and other industries.
4. The moisture content of material has minimal impact on the work of Fote new sand making plant, normal discharging can't be impacted even if the moisture content is up to 10 percent.