Impact crusher machine
Impact crusher machine, being new and high-efficient, is a kind of sand maker. It is mainly used for crushing medium-hardness materials and offering good sands for industries like railway, road, water conservancy, airport, buildings, cement and metallurgy, etc.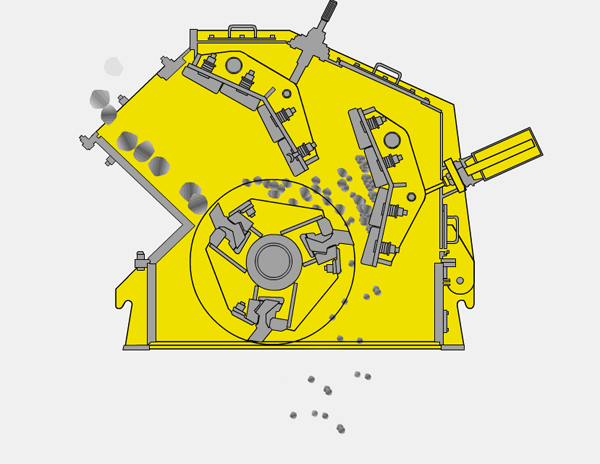 Working principle of Fote impact crusher
Impact crusher machine can only crush raw materials with largest size smaller than 350mm, compressive strength less than 320MPa, water content smaller than 8%.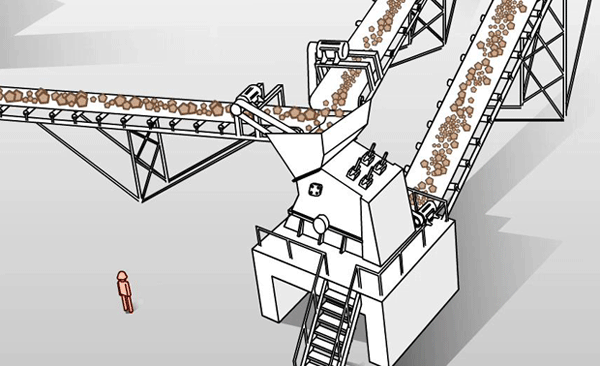 Animation of Fote impact crusher plant
Remarkable advantages of impactor crusher
1: Big feeding inlet and high crushing chamber, applicable for large lump hard materials with low powder rate.
2: Easy control of output size by adjusting the distance between hammer and impact plate; Excellent particle shape.
3: High chrome hammer, wear-resistant, strong impact force.
4: Suitable for processing materials with maximum compressive strength of 350MPa and length from 100mm to 500mm.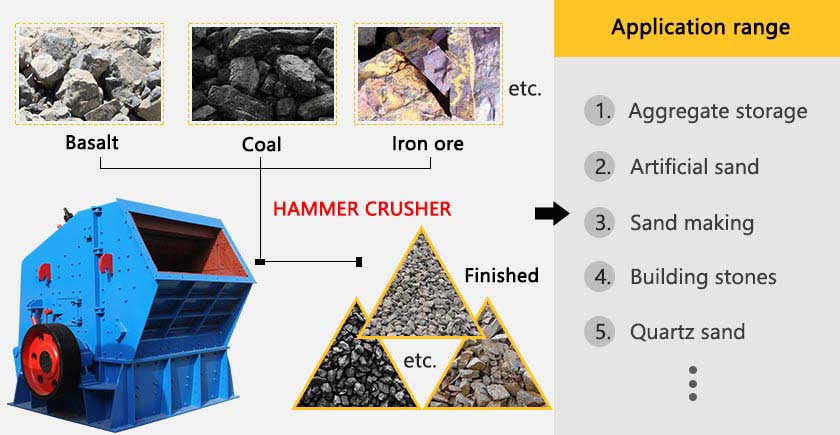 Stone before being crushed and after being crushed by Fote impact crusher
Working site of Fote Impact Crusher